It's been hard to keep this quiet while we ironed out the details, but now we can finally announce….
Jermel President with the DAE Foundation and the Mike Hostilo Law Firm are partnering to strengthen our impact on the community of Charleston, South Carolina!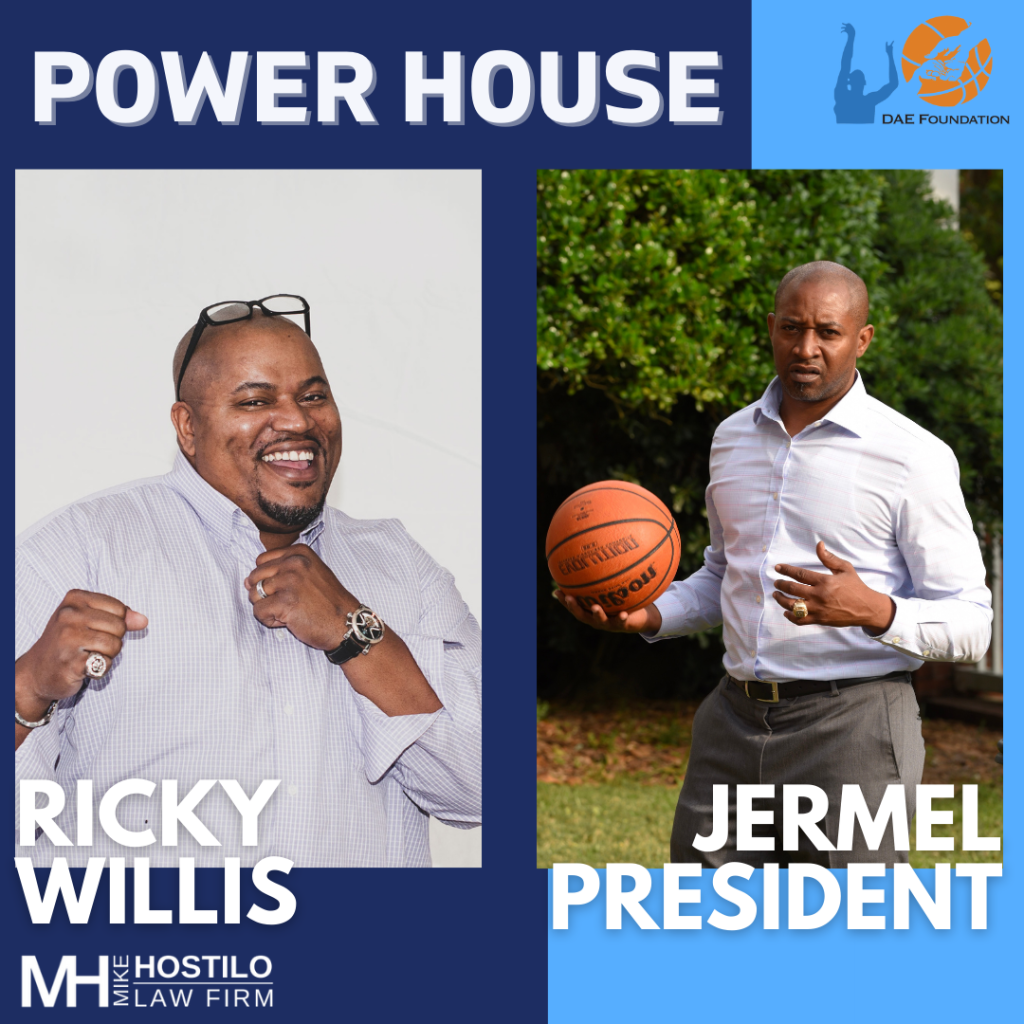 Since 1999, the DAE Foundation non-profit has existed to educate student-athletes, their families and the community.
For over 30 years, Mike and the HOSTILO team have dedicated their lives to serve people in their time of need. Whenever possible, they inform and educate the community about opportunities and resources available for them.
How did you meet?
If you know Jermel President, you know he can strike up a conversation with anyone.
That's just what Jermel did earlier this year. While shopping at Tanger Mall, he recognized a familiar face and went to introduce himself to Mike Hostilo. Jermel knew Mike from the commercials airing in Charleston.
They exchanged business cards and scheduled a meeting at Panera in North Charleston. While drinking coffee, the two talked about sports and the lowcountry community. They chatted about how they are both striving to make an IMPACT.
Jermel invited Mike to join him on the 3RIPLE 3HREAT podcast. Mike's episode aired in March of this year (check it out here: https://apple.co/3ReoLHu).
Because of Jermel's outspokenness, Mike Hostilo knew Jermel would make a great Community Partner. Jermel likes to get to know people and hear their stories, as evidenced by his podcast interviews.
This collaboration between the Mike Hostilo Law Firm and the DAE Foundation is one for the books!
"Let's have a conversation…."
What comes next?
We are kicking off with a Back to School Bookbag Drive on Wednesday, August 10th. The Mike Hostilo Law Firm wants to bring a little joy to the children in the Charleston community.
Parents #DoYourselfAFavor and come early. We're giving out book bags and school supplies until they're all gone. Join us and ensure the kids in our community have what they need to thrive this school year.