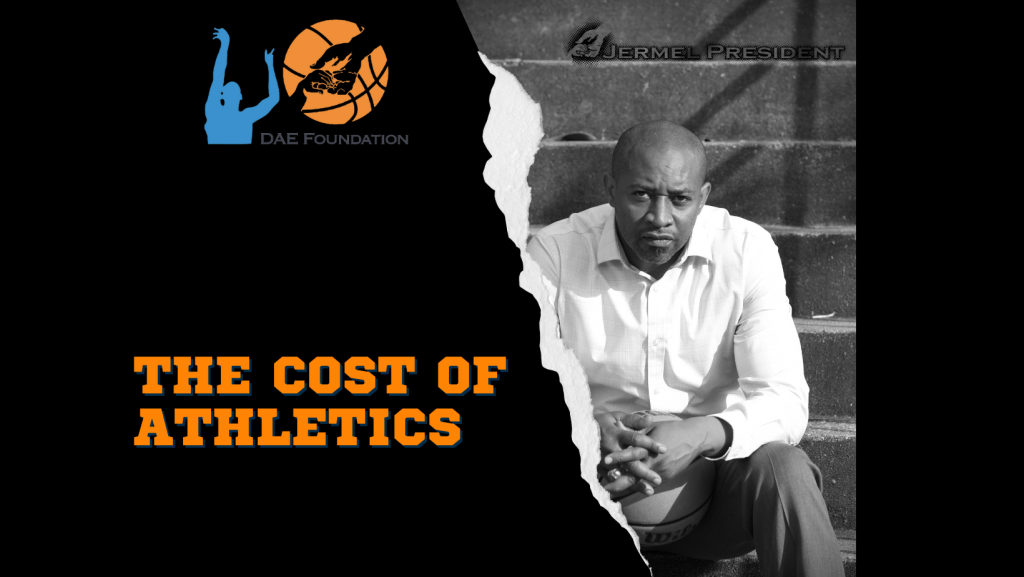 Sports have been an integral part of human culture for centuries. Not only are they a source of entertainment, but they also help build teamwork, physical strength, emotional resilience, and social competence. However, for many children and young adults, the cost of participating in sports is becoming prohibitively high, especially for those from low-income backgrounds. This is a serious problem because being priced out of athletics can have a long-lasting impact on a child's health, well-being, and future opportunities.
In the Charleston area, we can see a difference in the skill level of suburban kids versus inner city kids. This is due to the amount of training certain families have access to versus others because of the extensive costs. Let's take a moment to break down the costs of participating on a travel team:
Per season cost: $1,500-$3,000 (includes: registration fees, hotel cost, uniform cost, gas expense, food, etc)
Your kids are playing from 4th to 12th grade. That's 9 seasons of travel basketball. Many of the games are at non-sanctioned NCAA tournaments. So you're paying an estimated $27,000.
This cost can be a significant burden for families, who are already struggling to make ends meet. As a result, many children from low-income backgrounds are forced to drop out of sports, despite their love and talent for the game. This deprives them of the physical and emotional benefits that come with participating in sports, and can also limit their opportunities for future education and employment.
The problem is even more pronounced at the high school and collegiate levels. High school athletes often have to pay for their own equipment, travel, and other expenses, which can add up quickly. Meanwhile, college athletes are often faced with even higher costs, including tuition, fees, and housing. Many college athletes, especially those from low-income backgrounds, struggle to balance the cost of their education and athletic careers, and are forced to choose one over the other.
The effects of being priced out of athletics go beyond just the individual. It also has a broader impact on communities and society as a whole. When children from low-income backgrounds are unable to participate in sports, they are also denied access to the social networks and connections that come with playing on a team. This can limit their opportunities for future education and employment, and can also contribute to a cycle of poverty and disadvantage.
There are several steps that can be taken to address this problem. First, schools and communities can work together to provide financial assistance to families who are unable to afford the cost of participating in sports. This can include scholarships, grants, and other forms of support. Second, schools and organizations can explore alternative models for financing sports, such as sponsorships and partnerships with local businesses.
Finally, families can gain a better understanding on financial literacy when it comes to athletics. A middle school athlete does not NEED to participate on a travel team to be successful. NCAA recruits aren't looking at middle school athletes. The solution is for parents to create a budget. Don't spend an extra $1500 on travel expenses and hotel costs and gas. Spend that instead on training. Spend that on developing the athlete. The money spent on travel ball at the middle school level is just wasted. Instead, use a fraction of that money to sign your child up for a recreational skill development program. Focus on the basics and train. This will benefit your child greater in the long run and you can save that money to put towards a travel team when the time is right.
Travel or club ball has it's place once a student athlete is recruitable. Before signing your high school student athlete up on a travel ball team, make sure they will focus on attending NCAA sanctioned events. These are tournaments where recruiters will be present and provide your child the best opportunity to gain a place on a college team along with a scholarship. Scouts cannot attend non-sanctioned events.
In conclusion, being priced out of athletics is a serious problem that affects children and young adults from low-income backgrounds. It limits their opportunities for physical and emotional development, and also has a broader impact on communities and society. It is imperative that we take action to address this issue and ensure that all children and young adults have the opportunity to participate in sports, regardless of their financial background.
Check out this video from Jermel discussing the ROI of sports in more detail:
---
Want to learn more about participating in the HARDGOERS? The DAE Foundation offers many affordable skill development programs for young basketball players. Send us a message to learn more!