As a trained educational professional and a former collegiate athlete and high school coach, we specialize in working with student-athletes and families who can play their sport at the collegiate level.
The Power of the Student-Athlete
Student-Athlete Development & Social Competence Program (Grades 5th to 8th):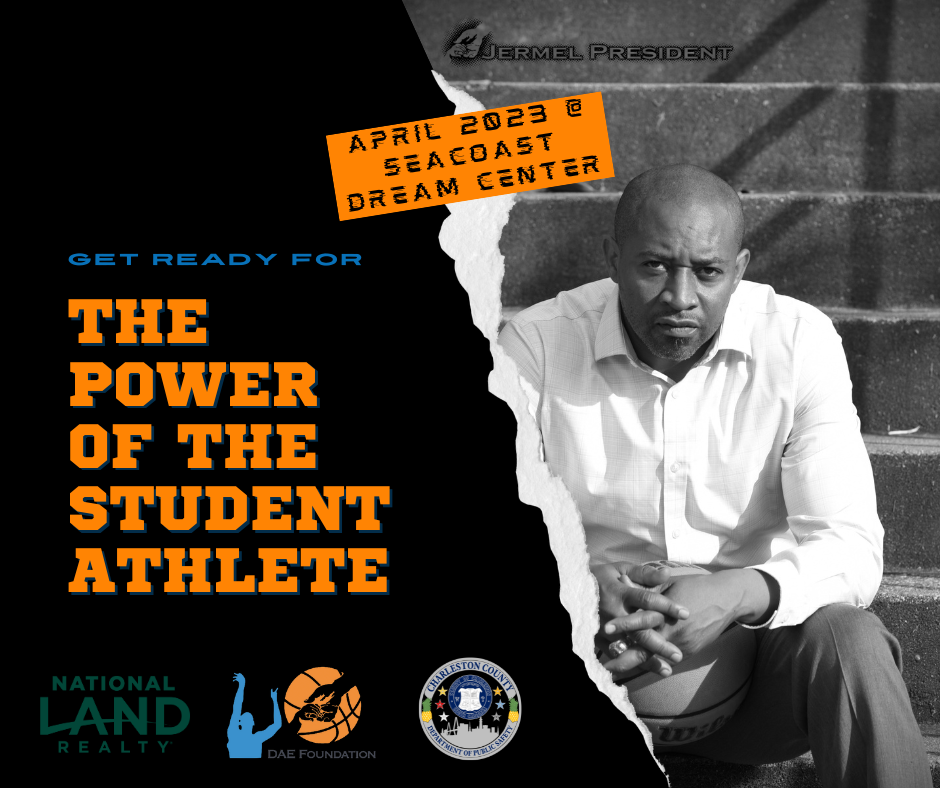 The DAE Foundation is primarily responsible for the strategic implementation of new technology solutions that improve the student athlete efficiency while meeting the school, community and student athlete goals. This program is for Elementary and Middle school student-athletes. We focus on assisting student athletes by developing models and creating athletic resources for them and their families.
We utilize the DAE Foundation's Oatmeal Recipe in our Student-Athlete Development & Social Competence Program. The focus is to manufacture a sense of strategic social competence solutions that will improve student athlete's efficiency while meeting athletic, academic and nutritional goals..
The topics covered include:
Conflict Mediation (Teammates, Friends, Siblings, Teachers, Coaches)
Nutritional Programs
Student Athlete Resource Programs
CPR and Emergency Preparation
Motivation to Achieve
Goal Setting
Anxiety Reduction Techniques
Visualization
Positive Self-Talk Strategies
Impulse Control
Our FREE program will be coming to the Seacoast Dream Center in April 2023. We will have a 12-month curriculum with 25 student-athletes per session. Registration is open now.
The Seacoast Dream Center is located at 5505 N Rhett Ave, North Charleston. The program runs every Thursday beginning April 6th for 5th to 8th grade student athletes.
Collegiate Consulting for Student-Athletes (Grades 9th to 12th):
Collegiate Consulting for scholarship student-athletes naturally accelerates the college search process. Starting this process early is necessary so student-athletes have ample opportunities to market themselves to college coaches to gain exposure and receive critical feedback on their potential level of college play.  For student-athletes, overlaying the athletic fit during the college search makes the matching process more complex. The student-athlete's college list may be revised several times before the final target list is complete.
We treat all our athletes as students first.  we provide student-athletes with the following guidance as part of their college search process:
Obtain honest evaluation of student-athlete's athletic talent level
Researching schools from Divisions based on the OATMEAL RECIPE
Discuss athletic strengths/weaknesses linked to personality type
Review NCAA rules and regulations including the NCAA eligibility process
Provide strategies for effective self-marketing to college coaches (i.e. Athletic Profile, Video, etc.)
Explore the pros and cons of NCAA Division I, II, and III
Monitor progress for SAT/ACT tests
Information on NCAA clearinghouse
Provide coach contact information for colleges on target list
Monitor progress of student-athlete/college coach relationship up until July after junior year
Prepare Target List of colleges specifically tailored to the student-athlete
Advise planning of official and/or unofficial athletic campus visits
We also offer an essential marketing tool for the student-athlete:
Athletic Profile: an online website containing pictures of student-athlete with sport-specific statistics, coach quotes and contact information, ready to be emailed directly to coaches on college target list.
We provide student-athletes with the following guidance as part of their college application process:
Continue to monitor progress of student-athlete/college coach relationship through senior year
Advise official athletic campus visits
Guide student-athlete with signing of National Letter of Intent (if applicable)
Assist student-athlete in evaluating athletic options and making final college decision
Post-Graduate (PG)
Our expertise in the collegiate planning process allows us to advise student-athletes interested in pursuing a PG year. We help families explore the pros and cons to each scenario as they weigh the academic and athletic options that best fit their future goals.
---
For prices and schedules contact:
contact@jermelpresident.com
843-330-3191